The Japanese are very detail oriented. They use only the amount necessary, no more and no less. Everything must be done to perfection or not done at all. From my cultural lessons to the field trips we've taken, I've learned that the Japanese feel it is better to watch and learn. Asking questions is not the way gain knowledge. In our kimono wearing cultural lesson, this was also demonstrated. Our sensai (or professor) just showed us how to put it on, without words (unless it was absolutely necessary).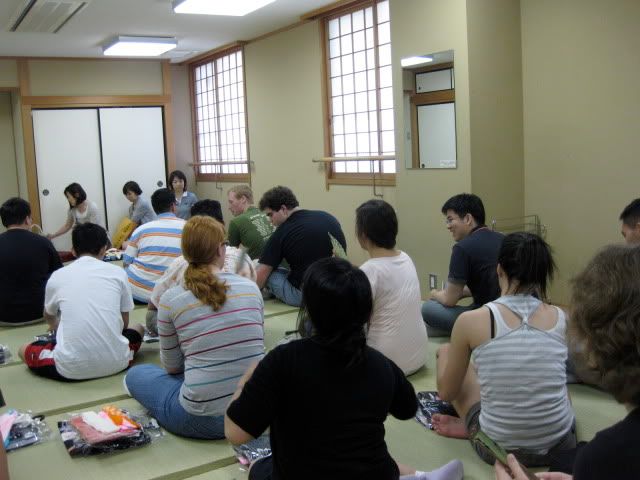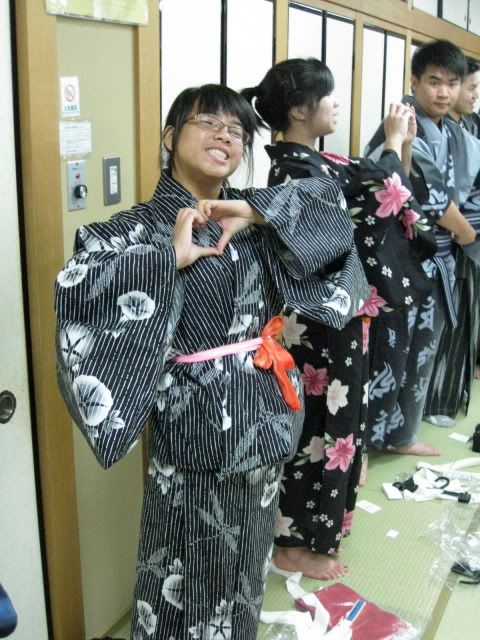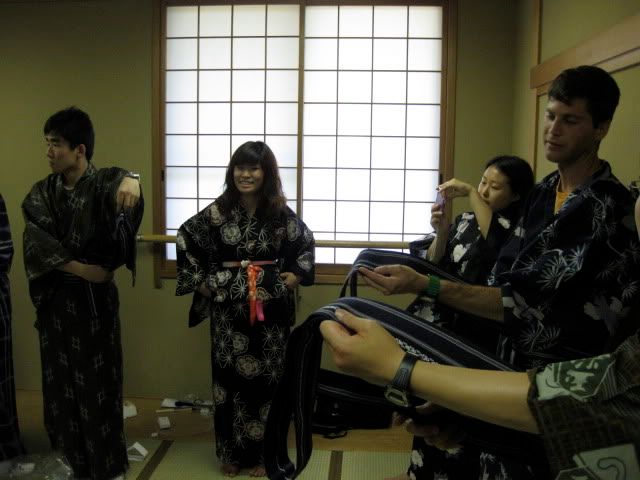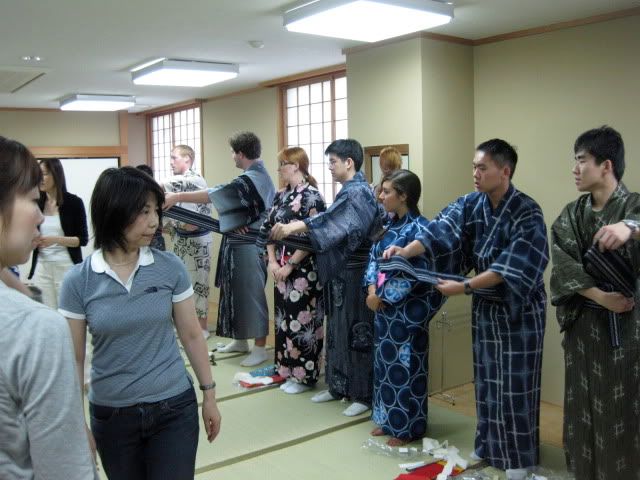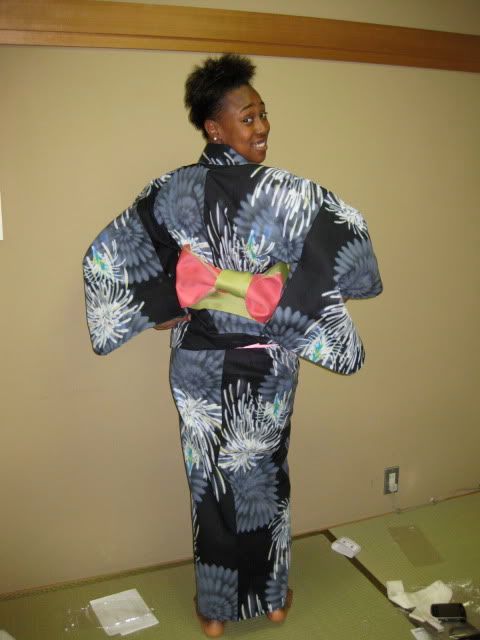 The finished product! :)


Do you think it's better to watch and learn?