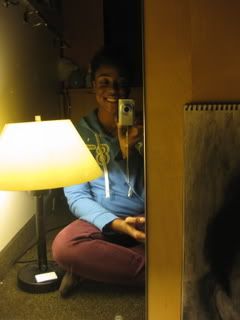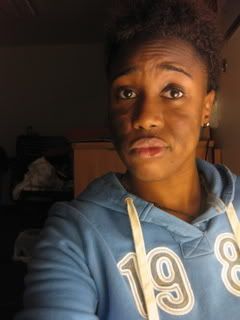 that's me. people keep telling me they love my hair.
but i'm feeling like i need a new look.
i think i shall cut my hair (again!) next week.
&& i am in dire need of some lovin'.
i am enjoying (college) life so much right now.
i have great friends. i'm involved on campus.
i smoke. i drink. (just kidding! i do neither of those) 
...but i do have fun. (HELLA fun!)
BUT, a girl has needs. lmao. ahhhhhh!!!
oh. && that is charcoal on my face.
i was drawing. and i got bored.
and i have nothing more to say.
best friend says my blog is wack.
i kinda agree. but it's kind of hard to convey... 
everything that goes on. geeeeez louise!!
p.s. i LOVE when boys give me attention.
so, i get crushes easily. i have a new one. LMAO.
and on that note.
"i'm not a player... i just crush a lot"
-fat joe. (thass mah nigggga!)