i was over at 
with love, starz
catching up on some blog reading. starz had a post about having a white boy crush. i grew up in a predominately african american and latino neighborhood. went to predominately african american and latino schools. that was what i was used to. in this past year, i've been in classrooms where i was virtually the only african american present (most seats were filled with caucasian or asian students; the african and african american population is a mere 2%). 
it seems only right that i would like guys of a different race now due to my circumstances:
i have been around them for 9 months
i didn't that that many options in my community because women outnumber the man by a large margin (and most of them are already taken anyway).

i'm down for trying new things.
but the truth of the matter is... i didn't meet any guy from a different race that peaked my interest. nevertheless, i do find many attractive. maybe in the upcoming years, i'll be able to broaden my dating horizons.
and without further adieu... this is the caucasian hottie i would like to meet.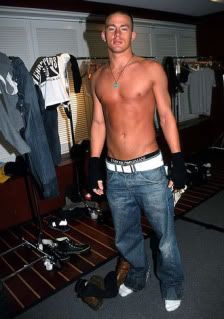 you may have seen him in 'She's The Man' or 'Step Up'. if not, check both movies... i like them!! any thoughts? leave them in a comment. smooches!
-D