My younger cousins are usually at my house. I used to be a TA for kindergarten and pre-school students. Little kids just make me happy, unless they're being really obnoxious. That's where I drew the line and throw up the deuces. Luckily for me, I didn't have to peace out when I visited a elementary and junior school last week with my classmates.
I learned that Japanese schools are run differently than those in America. For some reason, I expected it to be really strict but it was the opposite. Teachers gave students freedom. And what impressed me was that the students did not take advantage of the freedom. The spoke to each other from time to time but when it was time to listen and get stuff done, they were on it. And I don't think that it was just because Americans were in the classroom.
One thing I noticed was that as schooling progresses, things get a little more structured. A couple aspects that I took notice to include clothing and seating arrangements. The elementary school students did not have to wear a uniform. Junior high school students, however, have a dress code. Girls must wear skirts. Students wear slippers once they enter the school and there is a gendered difference between slippers. Girls are to wear red, while boys wear blue. Gender is more visible in the Junior High. The seating of the classroom is a great example of this. There are pairs of desks lined up in three columns in the classroom. The girls sat on the left and boys on the right. I found that really interesting. I wonder what the CCC (my place of employment) interns and professional staff would think. We try our best to be gender-neutral. Miwaka Junior High is doing just the opposite, which could be seen as both a good thing and a bad thing.
A downside of the whole experience was the language barrier. I am not even close to fluent in Japanese. It kind of sucks, but what can you do? [Sidenote: I want to be fluent in at least four languages before I die] The elementary students were so adorable but I couldn't understand much of what they were trying to convey to me. They have a very short English lesson everyday so they haven't got that much exposure. The Junior High School students knew more, but they weren't fluent. I wish I could have spoke to them more.
No matter what though, I enjoyed myself A LOT. They definitely brought a smile to my face. Here are some photos!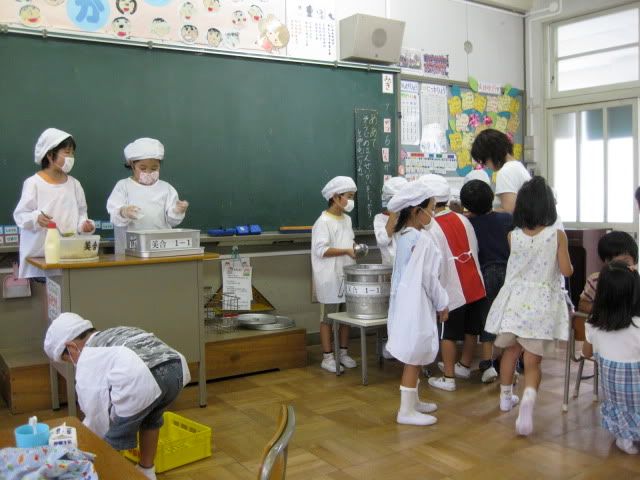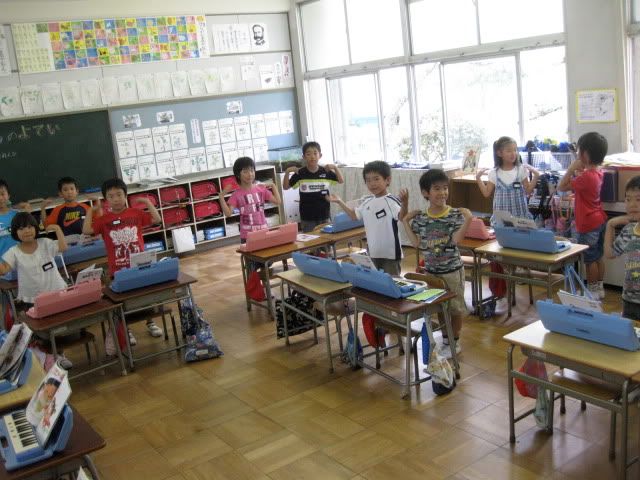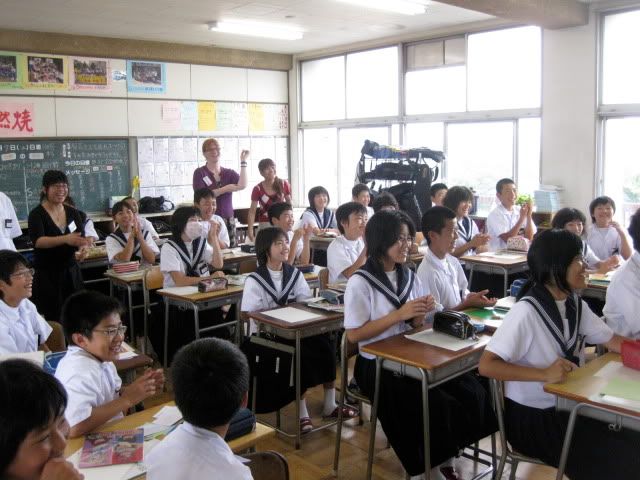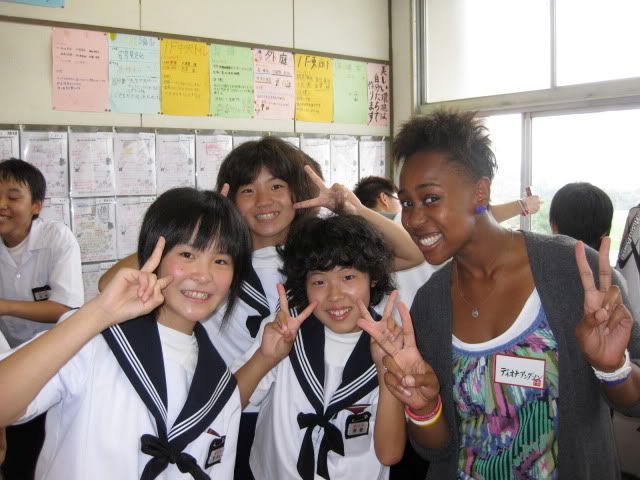 Peace & Love from across the Pacific.