That girl who is always up on new music. That used to be me. I was the girl whose friends came to her when they wanted to update their iTunes collection. Lately though, I've been off on my game. I realized this even more when I was chilling on campus with one of my friends.
He was talking about some songs on Lupe Fiasco's
LASERS
album. I was sad to say that I had not heard some of them. I was greeted with questions such as: Do you know how long that album has been out? And how long Lupe and his fans fought to get the label to release an album? It was released on March 4th, 2011 and the amount of time it was fought for... I don't exactly know, but I do know that it was kind of long.
That being said, I suck at keeping up with music these days. Besides half-listening to it in my boyfriend's car, I have heard maybe half of
My Beautiful Dark Twisted Fantasy
. Some of my music loving friends would say this is a crime against the music lover in me and I would agree. I'm guilty, but there is reason for my actions.
A few weeks ago, I tweeted:

Yes, this is the reason I have not been up on my game. I like to buy CD's, like actually CD's. I would rather have something physical in my hand than an MP3 on my computer. Why? I'm unsure. I have a similar relationship with books. Although a kindle or a similar device is convenient, I would rather have a library in my home.
You will be happy to know that I did invest in
The Story
created by the beautiful ladies of KING.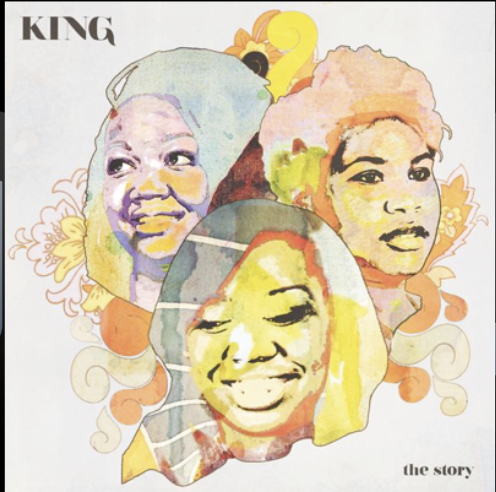 And I was convinced by
Daizy
and
David
(whose music you should also check out) to invest in Kendrick Lamar's
Section 80
.
Both have made beautiful love to my ears, respectively. Some others that I plan on spending my hard earned American cotton on include Esperanza Spalding's
Chamber Music Society
, Beyonce's
4
, and Jill Scott's
The Light of the Sun
. Whenever
Muhsinah
puts out a full length album, I will also cop that; there's no question about that! I also plan on investing in some Otis Redding albums because since I saw choreography to his song "These Arms of Mine" a few seasons ago on So You Think You Can Dance, I am in love with his voice.
What else should I take a listen to, buy, and enjoy? What are you listening to these days, or in past days? Share with me. This is my time to re-up.